AG-CX10ES small and lightweight professional 4K 50p/60p camcorder Panasonic.
Technical features:
Leica Dicomar Lens
24× optical zoom
Ball O.I.S., 5-Axis HYBRID O.I.S. (UHD/FHD)
1/2.3-type MOS image sensor
3.5-inch LCD display
Supported memory cards: SDHC/SDXC, microP2 (A series, B series)
LED video light
Camera power supply: DC 12V (11.4V – 12.6V) EIAJ Type4, Li-ion accumulator 7.2V (AG-VBR59, VW-VBD58)
Connection ports: HDMI, SDI, camera control: 2.5mm super mini jack x 1 USB 2.0 HOST: Micro-AB connector, 5-pin, only USB LAN conversion supported USB 2.0 DEVICE: Micro-AB connector, headphones: mini-jack (ø3.5 mm), mikrofon: mini-jack (ø3.5 mm)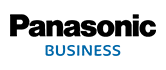 ---
For more information, visit the manufacturer's web page
owner's manual here
---
SKU: AG-CX10
MPN: AG-CX10ES
Brand: Panasonic
EAN: 4010869297332
Compatible products:
AG-CX10ES
AG-CX10
4K camcorder Panasonic
The text is informative and exploratory. Refer to the product user manual for final information.